Over 60 Years of Experience
This is the amazing team that gives their all and makes MSR Solutions the success story it is today.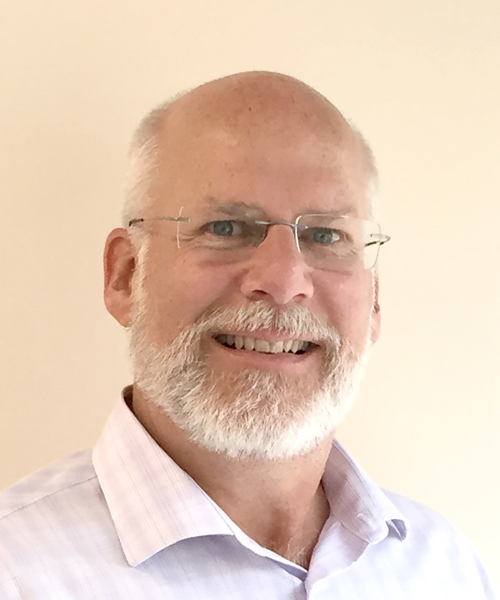 Mike Seymour, AScT, Eng.L., P.L.Eng., Principal
Mike Seymour is the owner and principal of MSR Solutions. He has extensive knowledge in innovative sewer and water solutions which he's developed since his start in engineering in 1985. Mike continues to be involved in the design, implementation and operation of water and wastewater treatment systems throughout BC, Alberta and California. He brings a thorough understanding of the integration of the water cycle, including supply, usage, treatment and return to the environment. He understands how the interaction of all systems can offer cost savings through development of decentralized facilities.
His motto is: Retention of both clients and employees is at the top of my priority list. That, and having an absolute blast doing what we do in the engineering world.
Here's a podcast about Mike, MSR, how he grew his business and how he built a great team..
Rob McDermot, P.Eng., PMP
Rob comes to MSR Solutions team from the Public Sector, working in the Contracts Cell of Real Property Operations of DND. He had extensive involvement with the Victoria Branch of the Engineers and Geoscientists of BC (EGBC), where he worked his way up to the position of Branch Chair. While with EGBC, he's worked with various outreach events and organized several well attended professional events with guest speakers like former Manager Centre City Planning & Design for Vancouver—Mr. Brent Toderian, or the authors and adventurers Julie and Colin Angus who circumnavigated the globe relying exclusively on human-powered modes of transport such as the rowboat they used to cross the Atlantic Ocean.
In addition to volunteering with the Victoria Branch of EGBC, Rob is a father of two teen-aged children. He's also an athlete: 2018 he won first place in his age group at the Vancouver Island bodybuilding competition and last year he took part in the Walk of the World in Nijmegen, Netherlands.
Karl Williaume, P.Eng.
Karl is a professional engineer registered with EGBC with a decade of engineering experience in fast-paced environments. He obtained his B.Eng in Environmental Engineering at the University of Guelph.
Karl relocated to western Canada upon graduation. His primary areas of expertise are in water and wastewater treatment and conveyance, with additional experience in land development, stormwater management, aquaculture and contaminated site remediation. He maintains a healthy balance of field work and office work. The practical knowledge he has gained in the field serves him to better inform his engineering designs.
During his spare time he is an avid surfer and also enjoys paddling, hiking and fishing. He's a Juno-nominated musician and still plays weekend gigs and summer festivals.
Kostas Velegrino, EIT, Engineer in Training
Kostas has joined MSR Solutions based on his background in hydro-geology and geothermal to complement our ground disposal assessment capabilities and to support our growth in District Energy systems.
His professional experience started in Greece where the utilization of renewable energy was mainly focused in wind and solar energy but not in the direct use of geothermal. There he conducted his first environmental impact assessments and he eventually was getting his feet in construction management. His interest in geothermal energy was continuous and few years later he went in Iceland to receive training in geothermal exploration. Later he received additional training in resource management, watershed management and environmental technology.
In Canada he received training in groundwater hydrology and groundwater modelling at the University of Manitoba. He mainly worked as a consultant for Geothermal energy and for Solid Waste Treatment projects.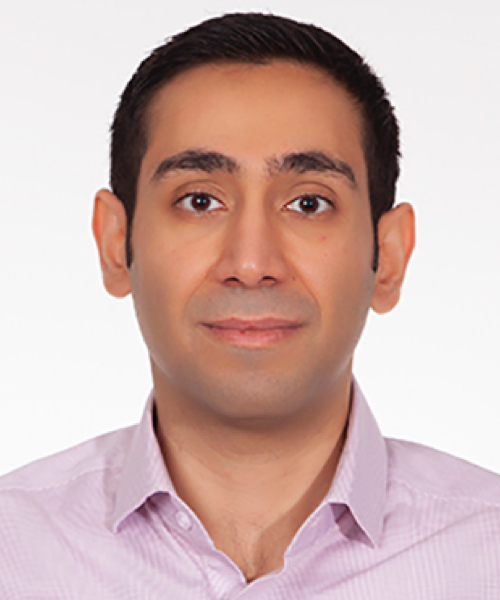 Saman Khoddam, P.Eng.
Saman is a Civil Water and Wastewater Engineer with over six years of professional experience. He completed his B.Sc. in Civil Engineering in Iran, where he acquired professional experience dealing with water and wastewater infrastructure. He then relocated to Germany to obtain his Master of Science in Management Technology of Water and Wastewater and worked closely with German municipalities. In Canada, he has acquired practical experience as an industrial wastewater treatment operator which better informs his engineering designs.
He does photography in his free time and also enjoys hiking, cooking, and watching series.
Audra Miller, Designer
Audra is a piping designer with over 20 years of successful and progressive experience working in 3D and 2D piping design. She is committed to personal and professional development, and furthered her qualifications by taking night classes and online training. She works collaboratively with engineering to provide engineering design following MMCD, building codes and regulatory requirements, for the health and safety of the community.
Audra provides drafting support for design drawing of drinking water systems, water treatment building, rainwater harvesting system, wastewater treatment and disposal design.
She enjoys cooking, spending time with family and taking long walks along the beach.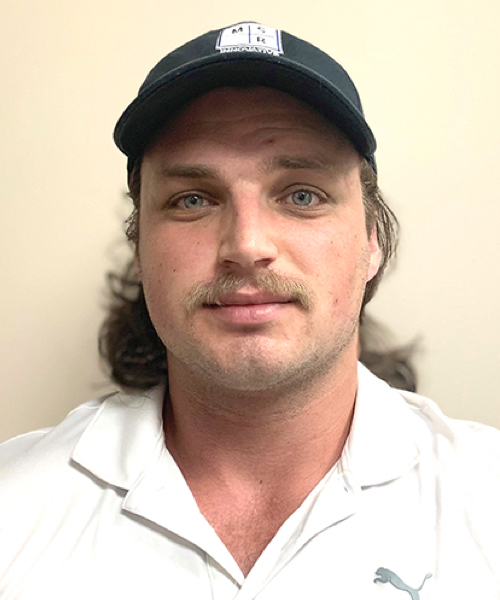 Cole Seymour, ASTTBC Certified Technologist
Cole joined MSR Solutions Inc. after graduating Camosun College's Civil Engineering Technology Program. During his studies, Cole had a co-op work term at MSR, and upon graduation was excited to be given the opportunity to return to the company.
Before switching to the field of engineering, Cole attended UVic for chemistry.
Cole has always been active, playing multiple sports growing up, which he continues to do today. He also enjoys spending time with his wife and their dogs.
TJ Molland, Applied Science Technologist
TJ is a graduate of the Camosun College Civil Engineering Technology program (April 2020). During his time in school he quickly developed a liking for the water and wastewater side of engineering, which lead to a summer work term at MSR. His time there was so enjoyable he asked to come back upon graduation and join the team. He hopes to continue learning as much as he can both in the office and out in the field.
TJ grew up in the Cowichan Valley before moving to Victoria a little over 10 years ago. Before he went back to school, he worked as a radio talk show producer in Victoria. He enjoys playing sports and spending time outdoors hiking, camping, and snowboarding.
Jeff Brett, E.I.T.
Jeff joined MSR Solutions based on his background in water and wastewater treatment and land development. He completed his B.Sc.(Eng.) in Chemical Engineering at the University of Ottawa in 2019. After 2.5 years working for environmental engineering consultants in Ontario, he moved to Vancouver Island to join MSR. He has experience with water and wastewater collection, treatment, and distribution, land development, and feasibility studies with private, municipal, and First Nation clients. Jeff can be found doing both field and office work.
Jeff enjoys playing hockey, lacrosse, skiing, cycling, fishing, and all things outdoors.
Luke Nelissen, E.I.T.
Luke is a Mechanical Engineer in Training with a couple years of experience in Process Engineering and Design. He obtained his Mechanical Engineering Technologies Diploma before finishing his degree through a transfer program at Lakehead University. Throughout his work experience, Luke has gained a strong background in creating 2D drawings and process diagrams, large assembly 3D models and Piping Designs, while transitioning into Pressure Vessel Engineering and FEA analysis.
Always being interested in figuring out "how stuff works" is one reason why he is excited to learn about water and wastewater systems, and why he loves working with his 3D printer at home. Other hobbies include spending time with family, hockey, and skiing.
Vickie Stam, Office Administrator
Having held administrative and customer service positions in many sectors, Vickie is eager to utilize her organization and bookkeeping skills to support our office staff, clients, and suppliers.
Her time outside of work is spent gardening, reading, crafting and hiking. In 2017 Vicki was the head costume designer for a musical theatre's Steampunk version of Beauty and the Beast. Vickie and her fiancé are now empty-nesters and look forward to exploring this Vancouver Island paradise together.
Nazila Shamloo, M.Sc.

Nazila joined MSR Solutions based on her background in water and wastewater chemistry. She completed her B.Sc in Applied Chemistry in Iran, where she obtained professional experience in water and wastewater laboratory and quality analysis. She moved to Canada to obtain her Master of Applied Science in Civil Engineering at the University of British Columbia. As a part of her thesis, she worked on wastewater management and optimization model resulting paper publication in Cleaner Production Journal.
She enjoys doing pilates, photography, cooking, and spending time with her family.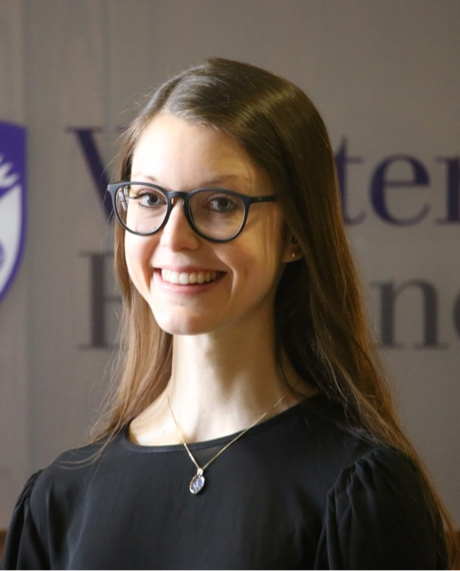 Taryn Fournie, Ph.D., E.I.T.
Taryn joined MSR based on her background in water and wastewater management, treatment, and chemistry. She completed her Bachelor of Engineering Science in Civil Engineering at Western University in 2017, specializing in Environmental Engineering and International Development. She then went on to complete her Ph.D. in Civil and Environmental Engineering at Western University, specializing in Water Resources Management. As part of her thesis, Taryn explored an emerging thermal treatment technology for managing sewage sludge and assessed beneficial reuse and recovery opportunities from the process. She also has experience in analytical chemistry, aquatic chemistry, hydrogeology, and drinking water treatment, and taught water and contaminant transport modelling at the university. Taryn enjoys rock climbing, cycling, hiking, running, and camping with her partner and dog.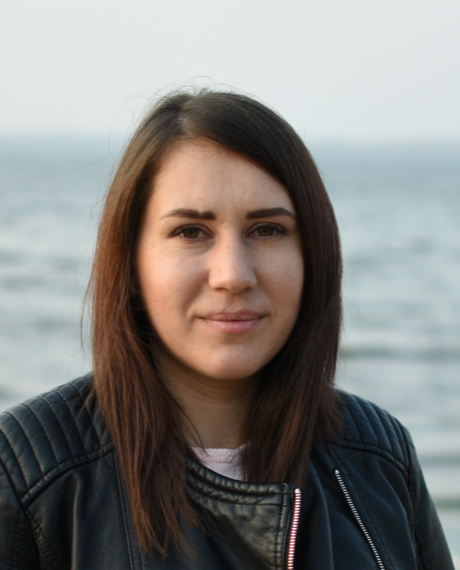 Anastasiia Koliehova, Ph.D.
Anastasiia joined MSR based on her background in environmental science. She completed her Bachelors of Ecology at the Admiral Makarov National University of Shipbuilding, Ukraine, with a specialization in Ecology and Environmental Protection. She then went on to complete her master's degree in Economics of the Environment and Natural Resource Management and Ph.D. in Environmental Protection Technology, both from the Admiral Makarov National University of Shipbuilding, Ukraine. As part of her thesis, Anastasiia looked at the use of ion exchange and electrolysis for treating industrial wastewater. After completing her Ph.D., Anastasiia went on to teach courses at the university including biochemistry and hydrology and worked in a chemistry laboratory doing water testing. Anastasiia enjoys spending time with friends and family, hiking, camping, and walking her dog.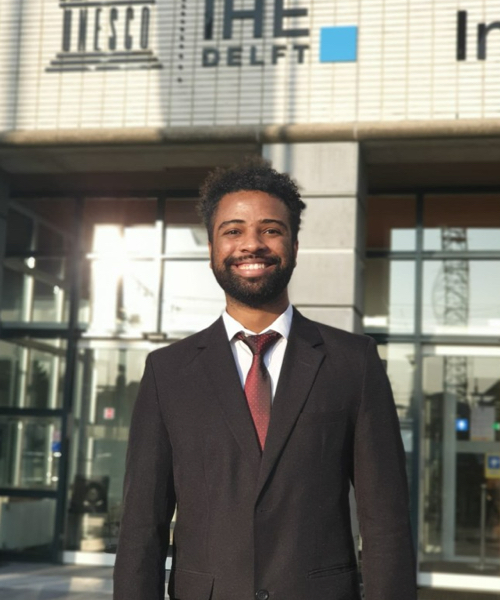 Luiz Henrique Da Silva Correa, Ph.D. Co-op Student
Luiz has joined MSR Solutions as a Ph.D. Co-op student based on his experience with water and wastewater treatment design.
Luiz is an environmental engineer with a couple years of experience in water technologies who graduated from the University of California, Davis (United States) and Federal Fluminense University (Brazil). He holds a Master of Science degree in Environmental Engineering from IHE Delft (Netherlands), Ghent University (Belgium), and UCT Prague (Czechia). Currently, he is a Ph.D. candidate in Civil Engineering at the University of Victoria (Canada). His research focuses on the development of economic, eco-friendly, and safe antifoulants to mitigate biofouling and membrane durability problems in reverse osmosis systems for potable water applications.
He enjoys traveling, hiking, marvel movies, and singing.
I am grateful for all the support for my consistently professional developments and upcoming opportunity. I love working with a team to achieve a common goal to provide value to the community by being fair and efficient in solutions.
What it's like working at one of the most dynamic consulting firms, here are some of them:
Diversity of professional experience.
Diversity of people you work with
Freedom to be creative
Sense of accomplishment by end of day
Possibility of remote work
4 days of work
And much more
At MSR Solutions, we dare to innovative design and our mission is to bring inspiration and innovation."
I started at MSR just over 7 years ago and there are a number of things that have factored into me wanting to build a long-term career with this company. We are a small, employee-owned company, which offers us a lot of freedom and autonomy to make decisions based on what we as employees feel is best, a flexibility that is not always enjoyed in larger companies with public shareholders. Another benefit of being a small company is that nobody is pigeon-holed into specific roles, staff have the opportunity to work on a wide range of tasks. This variety keeps the work fresh and engaging, and also provides staff with valuable experience as they build their careers. We have a long list of active projects and in 7 years I've never felt like there wasn't something to do, which really helps make my work week enjoyable and fulfilling (there is nothing less inspiring than watching the clock with nothing to do).
Our company values taking an innovative approach and is willing to tackle difficult projects. I have the opportunity to be creative and to actually apply the knowledge I've learned in school and in my continuing studies, making this job intellectually fulfilling. Our company has built positive relationships with a variety of clients, contractors, consultants, suppliers, regulators, etc. and I really enjoy contributing to building those relationships and seeing our company carve out a positive reputation in BC's water and wastewater industry. I also appreciate that our company values its employees and strives to achieve not just fair compensation, but also supports a reasonable work-life balance.
MSR Solutions has been busy as of late with the submission of Registration documents to the Ministry of Environment