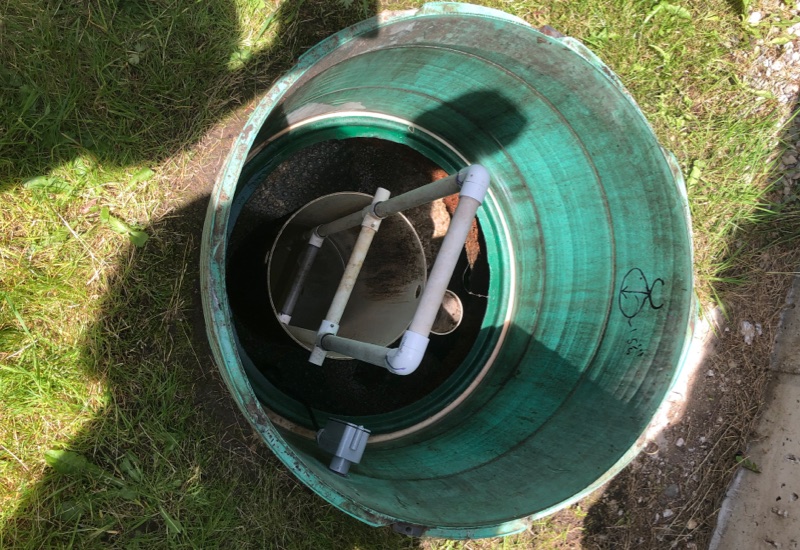 The Sunshine Coast Regional District (SCRD) has retained MSR Solutions Inc. to design a system to replace the existing recirculating sand filter (RSF) due to apparent ineffectiveness of current performance. The system is located at the Woodcreek Park Wastewater Treatment Plant (WWTP) in the Woodcreek Park residential neighborhood of Electoral Area E, Sunshine Coast Regional District. The system serves 74 homes under Permit # PE-04183 issued under the Municipal Wastewater Regulation (MWR) by the Ministry of Environment (MoE). Under the permit, maximum daily discharge shall not exceed 75 m3/day, TSS shall not exceed 45 mg/L, and BOD5 shall not exceed 45 mg/L.
Investigations of available data and a site inspection note the recirculating filter is effectively plugged and in need of remediation or replacement. Other works were noted as either in need of improvement (headworks) or replacement (recirculation tank mixers/aerators), and site constraints leave little area available for replacement of a similar structure without removal of the filter.
MSR examined alternative systems included replacement of the filter with the same, and secondary treatment options previously reviewed by the SCRD. In addition to the treatment options prior to disposal, we have recommended improvements to the inlet piping to minimize solids plugging and to improve flow distribution.
Client: SCRD
Location: Woodcreek Park WWTP
Project Manager: Mike Seymour